Saturday, November 17, 2018
Event time: 9am – 4pm
Event location:  7406-139 Ave. Edmonton, AB
St. Michael's Health Group is hosting its 5th Annual #Craft & #Gift #Market showcasing local crafts and baking in our Heritage Hall.
Don't forget to visit Baba's Own Ukrainian Food Café where you can sit and enjoy freshly made perogies, kobasa, borshch and beverages at minimal cost. Apple pie available for dessert.
Everyone is #welcome!
We are wheelchair accessible!! This is a cash only event. #yeg #yegevents #Christmas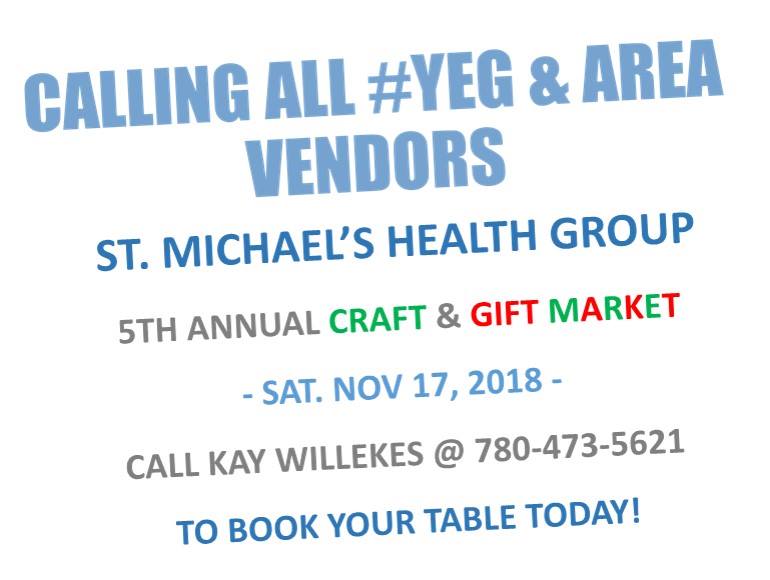 We are looking for a couple new #Vendors!
For more information please call:
Kay Willekes at 780-473-5621