Vegreville Manor currently does NOT have any confirmed COVID-19 cases
As of February 25, 2021, our outbreak status is that of: Outbreak Prevention
Outbreak classifications are now as follows:
Outbreak Prevention is defined as: No residents or staff showing any symptoms of COVID-19
Site Under Inverstigation is defined as: At least on resident or staff member who exhibit any of the symptoms of COVID-19
Confirmed COVID-19 Outbreak is defined as any of the following: Any one individual confirmed to have COVID-19, including: Any resident who is confirmed to have COVID-19. Any staff member who is confirmed to have COVID-19.
Symptoms are:
Fever (37.8°C or higher)
Shortness of breath / difficulty breathing
Nasal congestion
Sore throat
Chills
Nausea / Vomiting / Diarrhea
Headache
Cough
Runny nose or sneezing
Hoarse voice
Difficulty swallowing
Muscle Aches
Feeling unwell / Fatigued / Malaise
Loss of sense of smell or taste
Conjunctivitis (pink eye)
Altered mental state
With these updated Outbreak standards, this means that if any residents or staff member show ANY sign of symptoms, the facility is placed on COVID-19 Outbreak. Because there are so many possible COVID-19 symptoms, it is possible that our facility will regularly be on some status of COVID-19 Outbreak until these pandemic measures are relaxed.
Vegreville Manor
Located in Vegreville, AB. Vegreville Manor offers affordable supportive housing for those who want to live independently while still having the security and convenience of on-call assistance. As a resident at Vegreville Manor, you can take a proactive approach to your health while enjoying maintenance-free housing.
55 Beautiful Suites! Single and double suites, or a fully contained studio apartment accommodate residents for single or double occupancy. Suites ranging from 354 to 737 sq. ft. offer affordable, comfortable, independent living.
Suites offer spacious living area
A small kitchenette with fridge
Abundant windows offer natural lighting
All suites are wheelchair accessible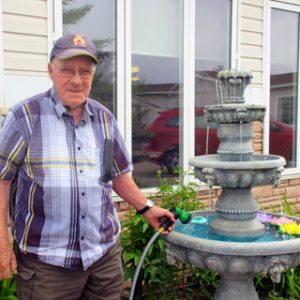 Home-cooked meals prepared on-site by our talented kitchen staff are served 3 times a day. Delicious snacks and beverages also provided daily.
Menu is dietician-approved and based on the Canada Food Guide
Nutritious and delicious offerings for breakfast, lunch, and dinner
Snacks and beverages offered throughout the day
Special meals prepared for holidays and celebratory occasions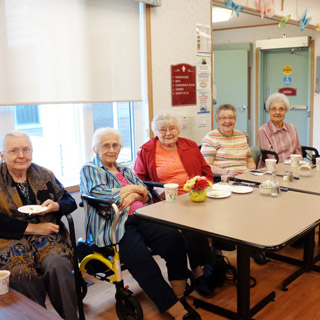 Enjoy recreational/social activities, housekeeping services, laundry services, hair salon, outdoor courtyards and more.
Daily exercise programs
Holiday parties for New Year's, Valentine's Day, Chinese New Year, and other special occasions
Card, board games and more
Live entertainment on a regular basis
Outings for events and activities in the Vegreville and Edmonton region
Church services (several denominations) on-site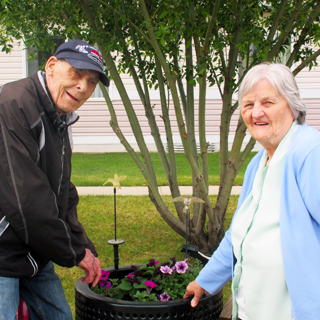 A wide range of health and wellness services offer residents on-site alternatives. You'll love the security and convenience.
Special care during short-term illness (respite care)
Home care services provided by Manor staff
Management of medical emergencies
Blood pressure monitoring
SL3 (15 beds) offered
24 hour caring staff on-site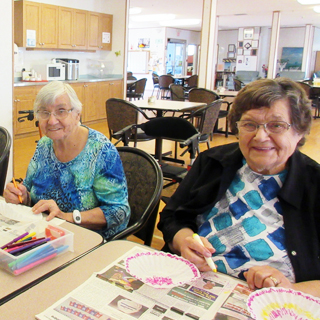 Thanks for all your kindness and support during my Dad's stay at the Manor. Very much appreciated!
– Darlene and Larry
Thank you! We are dedicated to provide the best care for residents at St. Michael's Health Group. Our mission, vision and values are seen in our accomplishments. Adapting to challenges and change to help the community and those that call St. Michael's home. Thank you for your support! Congratulations! St. Michaels has won the #CommunityChoiceAward…
Details
Residents, family and friends shopping and enjoying the Vegreville Manor Easter Bake Sale.